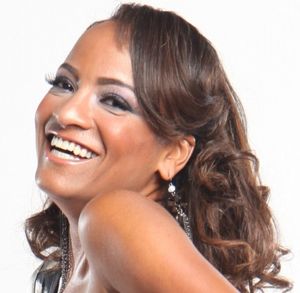 KARENA KOROKOUS:   Lead Vocals
Inspired by early R&B, soul and rock legends of the '50s, '60s & '70s, Karena grew up swooning alongside her father with his vinyl collection. Performing live for the first time at age six, she began writing poetry and lyrics shortly after.  Karena cultivated her silky-smooth vocals with years of formal choral training, often competing in Florida's local and state solo & choral ensemble competitions, later in an R&B singing group in her teens. Her vocal style is described as a mixture between Rock, R&B, soul & jazz coming together to form a unique sound and delivery. Her captivating warm alto carries each song she sings with deep emotion. Karena lists her most significant influences as Janis Joplin, Tina Turner, Whitney Houston, Anita Baker, Stevie Nicks, Sade, Ann Wilson, and Diana Ross to name a few. Karena recorded her first album titled "NO OTHER WAY TO SAY THIS."  Self-described as a smooth R&B, a real labor of love.  Karena would like to thank her producer, friend, and mentor Mr. Russ Swain of Russ Swain Productions who also collaborated vocally on two tracks. Her album and Single Tracks are on sale now.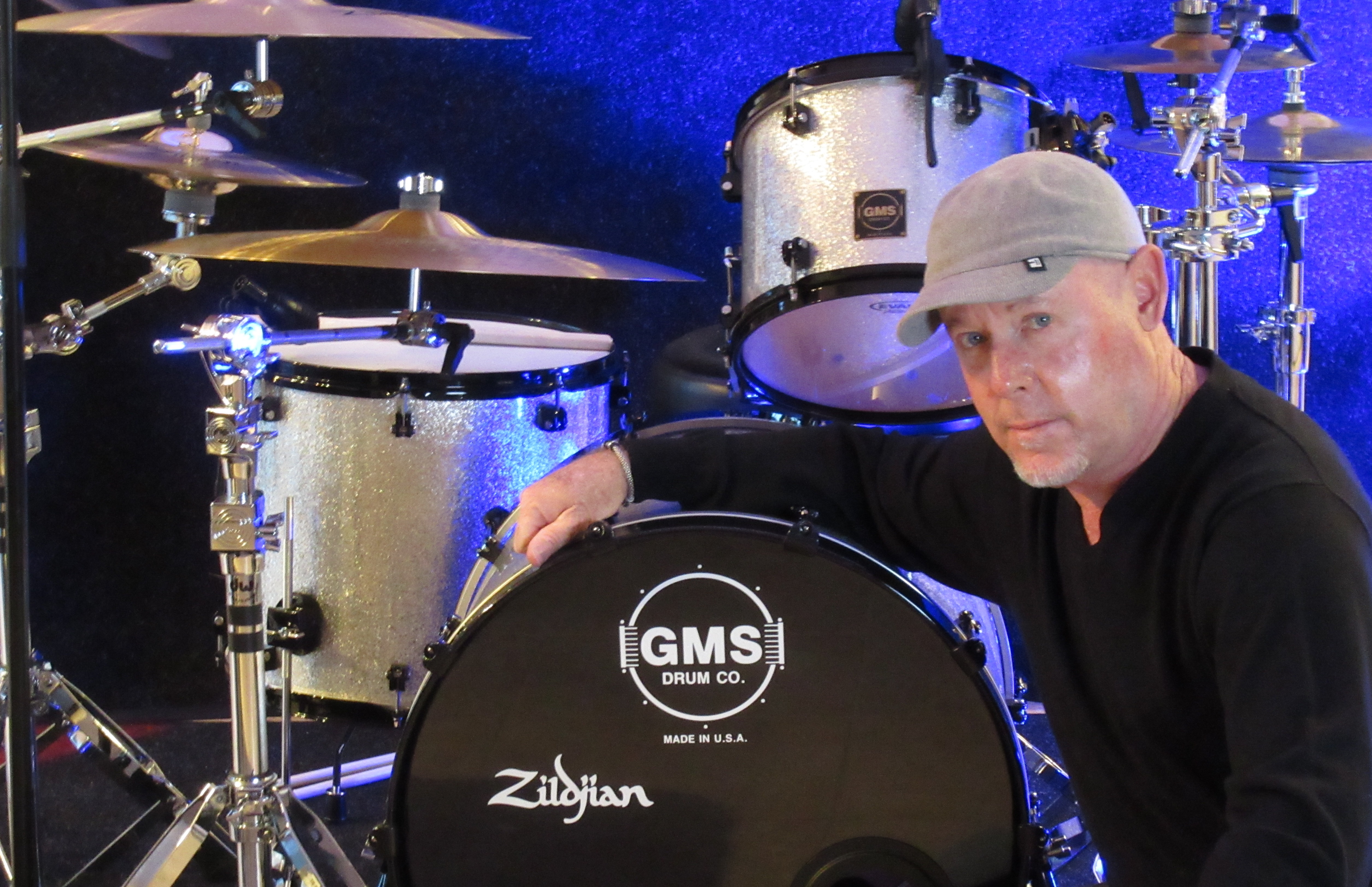 John has been playing drums for over 45 years. During this time he has backed up such acts as Kansas, The Ripingtons, the Ramones, Poco, Rick Derringer, and the Fabulous Thunderbirds to name a few. John has also had the pleasure of playing with guitar player Phil Grande from Joe cockers band and Tommy Byrnes of Billy Joel fame. Also, John has performed with Paul Morris from Ritchie Blackmore's Rainbow and the Trans-Siberian Orchestra. John's driving drum beat is a vital part of SimplyTina's rhythm section, and we're fortunate to have him as our Band/Musical Director and friend.

MIKE SILVERMAN:  BASS -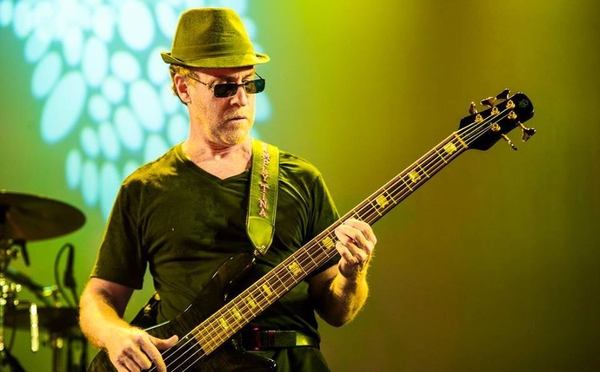 Mike has played the club circuit throughout Long Island, South Florida and Memphis. As the highest quality equipment is critical to him, Mike plays a Spector Custom Euro 5 String Bass or a 4 String Fender Precision Bass, coupled with a Gallien Krueger 800 Watt Bass Cab and Gallien Krueger 750 Watt Bass Amp. Together with John's expert drumming abilities, Mike helps complete the solid rhythm section for Simply Tina.  

JUAN AGUIRRECHU- Lead guitar, Background Vocals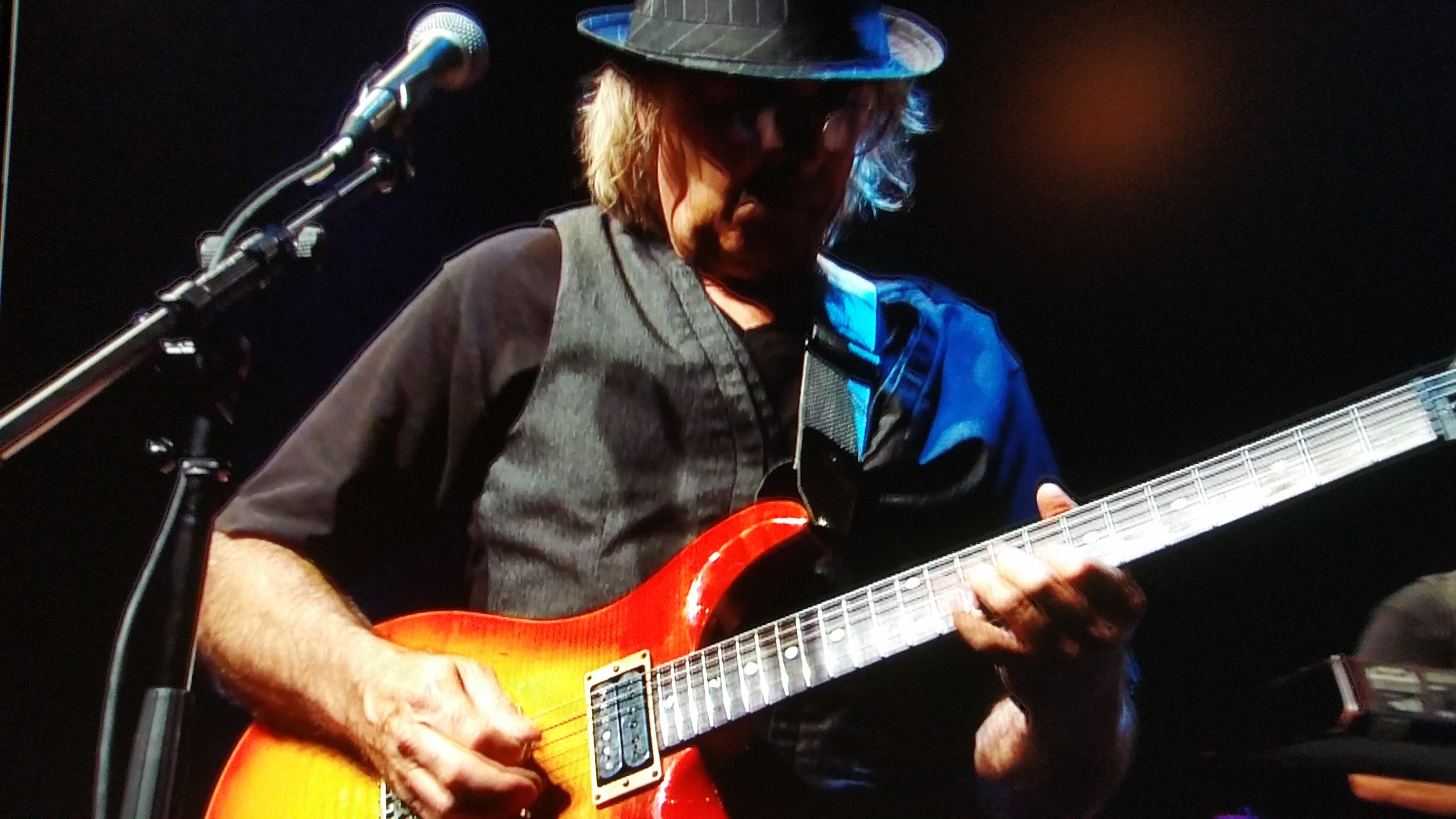 At the age of eight, caught up in the rapture of "Beatlemania," Juan began what would become his lifelong passion - this unquenchable love for music & perfecting his talent as a musician. An amazing self- taught talent, Juan is authentic in an array of styles from Rock, B&B, Pop, Ballads, etc. His mastery of Latin "flavors" further developed through performing with Israel Cachao, renowned Cuban Bassist & father of the Mambo. Juan has performed with Vantage Point along with many top Florida groups over the years but comments that SimplyTina is the closest he has gotten to fulfill his pursuit for playing with "Beatles caliber" musicians.

Jeff Ankeney - Synthesizer, Background Vocals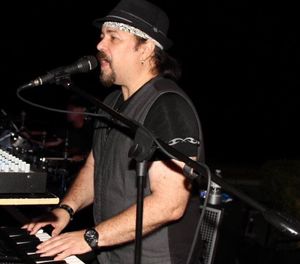 Jeff is a multi-instrumentalist and a welcome asset to Simply Tina. Playing everything from pan flute and horn parts on the synthesizer, He adds another layer into the music that separates Simply Tina from other bands.
Gary Lapenski
-  Keyboards, background vocals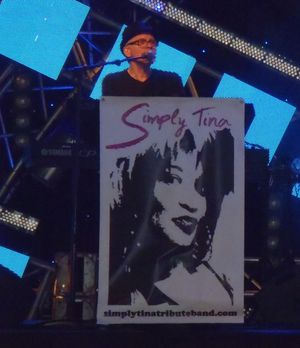 Gary has a lifetime of experience as a professional musician.  He has toured the US with many bands & performed with the 50's group, The Capris.  He was also a member of the Skyline Orchestra in  NY for many years. Skyline was known as the ultimate "Party Band/Show Band" to have at for any affair.  In addition to playing piano, organ & synths, Gary incorporates string, horn, guitars, fiddles, vibes, etc into his performances. Vocal arranging & creating smooth harmonies are his specialties.  He has performed with Simply Tina for 9 years and is an important part of the Simply Tina family.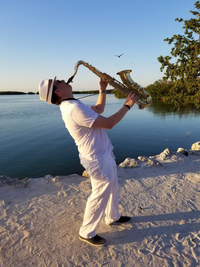 Lee Gabe was born and raised in Miami from a musically talented family and continues to make South Florida his home base for his musical journey. Lee can be found performing in many different bands, ensembles, and solo acts. Lee's primary instrumental focus is the saxophone but also doubles on Flute, Piccolo, Clarinet, and EWI (Electronic Wind Instrument). Lee's favorite music to perform is modern jazz fusion but performs all styles of music from classical, jazz, blues, R&B, pop, rock, and top 40 hits.
Lee picked up the saxophone at age 10 and credited his instrument of choice thanks to the influence of his older brother who played keyboards and was listening to the famous jazz musicians of the '80s from Spyro Gyra, Dave Sanborn, Pat Metheny, Michael Brecker, along with many more artists. These artists framed a strong musical foundation for Lee to continue and study music through high school and college.
Lee is a graduate of the prestigious Interlochen Arts Academy and received his bachelors in music performance from Florida International University where he studied under Gary Campbell. Lee also studied saxophone, flute, and clarinet privately with Billy Ross. Lee Gabe has performed and shared the stage with Earth, Wind, and Fire, Arturo Sandoval, Paquito D'Rivera, Nestor Torres, The Fifth Dimension, Efrain Toro, Mike Gerber, Mr. Nice Guy, Turnstiles, and has recorded along with Vintash Band's Live performance album New World. Lee is very excited to be apart of the Simply Tina family!
Paola  Gonzalez Garcia-Herrera - Dancer/Choreography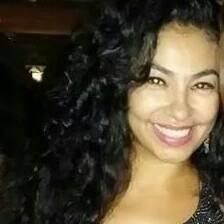 Paola's choreography sets the tone for an ultra sexy rock n roll show while adding a high energy spirit and even a touch of Latin flavor.